Years of travel around the world have made grow even fonder of the beauty and character of the buildings in Saint John, New Brunswick. Not only are these structures special in their appearance, many also have a significant history behind them spanning generations, and stories that could be told forever.
Sadly, the city does not appreciate the treasures that line its streets as they have demonstrated willingness to destroy it due to "lack of need", arson, or sheer empathy from community leaders and citizens.
I would like to share some of my favourite images captured during my visit to my hometown this summer.
This view from Fort Howe, one of the city's tallest points, is dominated by a large (and mostly empty) viaduct leading into the city. A few decades ago, this area was filled with many blocks of residential neighbourhoods that were removed during urban renewal. Harbour Station (centre-left) takes its name from an old train station that occupied its side, and the harbour itself which filled much of the valley centuries ago before it was filled in.
A couple enjoys the fountain in the Loyalist Burial Grounds, the city's original burial ground. It was closed as a cemetery in 1848, and has been a place to relax lined with trees and gardens ever since.
All of these buildings served many functions in their past, but they have been restored and repurposed for storefronts and restaurants. At night, the street in this whole area is buzzing with night life.
Prince William Street in the Trinity Royal Preservation Area is home to many heritage buildings like this one that add so much character to the area.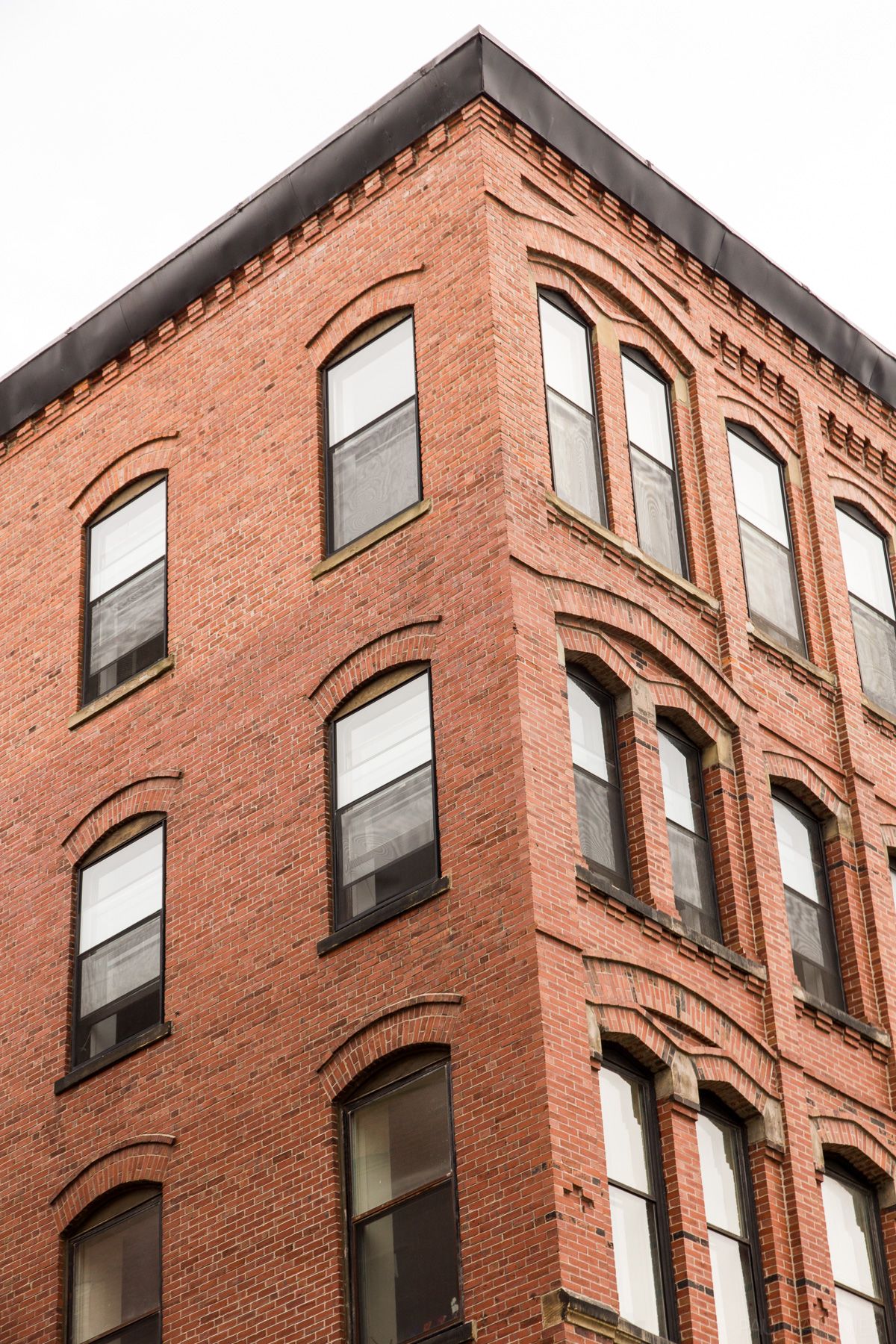 Another old brick building shows its age very well.
Local memorabilia is on display for cruise ship visitors, and locals of course, who come into Barbour's General Store.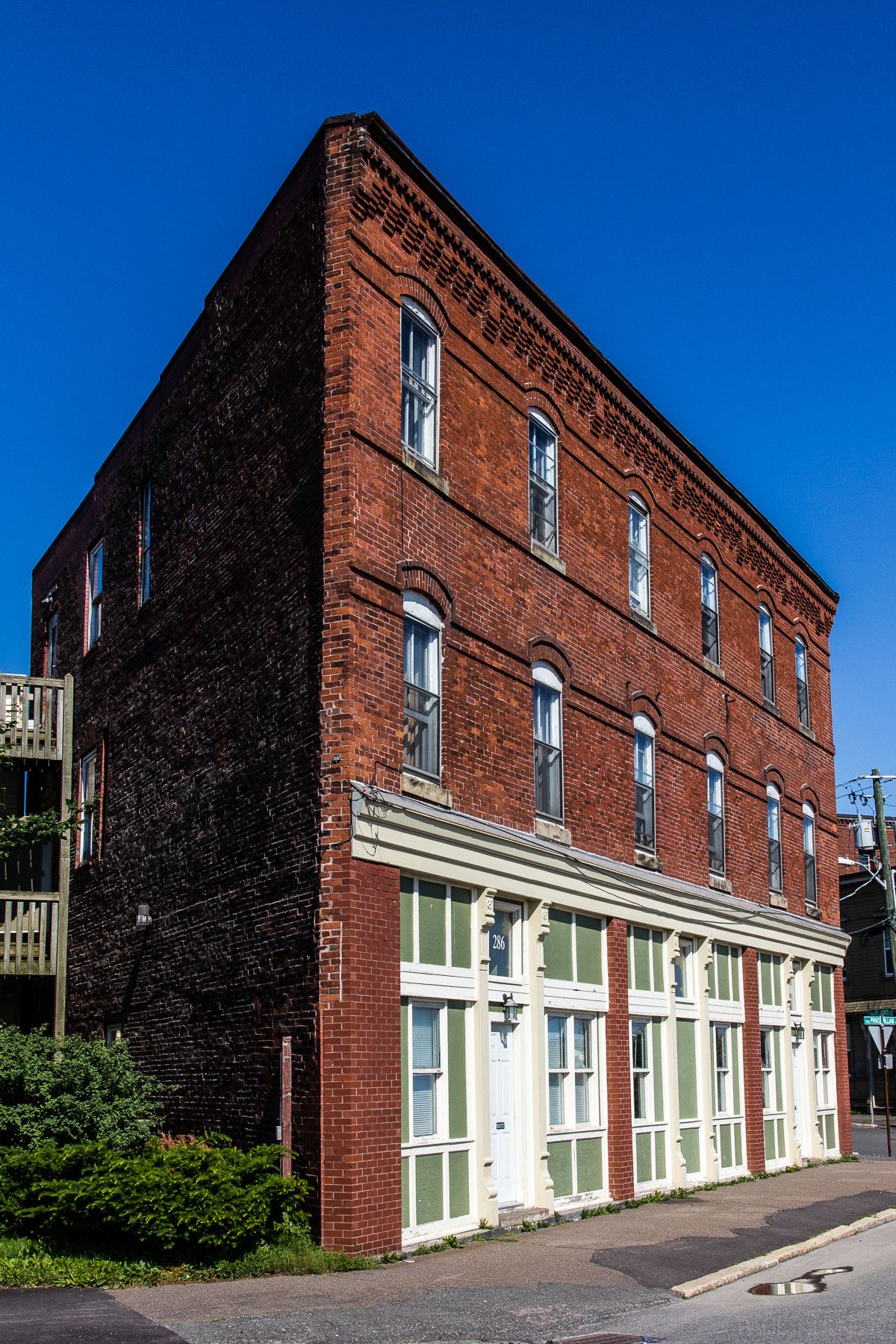 While the owner hasn't fully maintained the original facade of this building, it's unique shape and brick work are still beautiful and very much intact.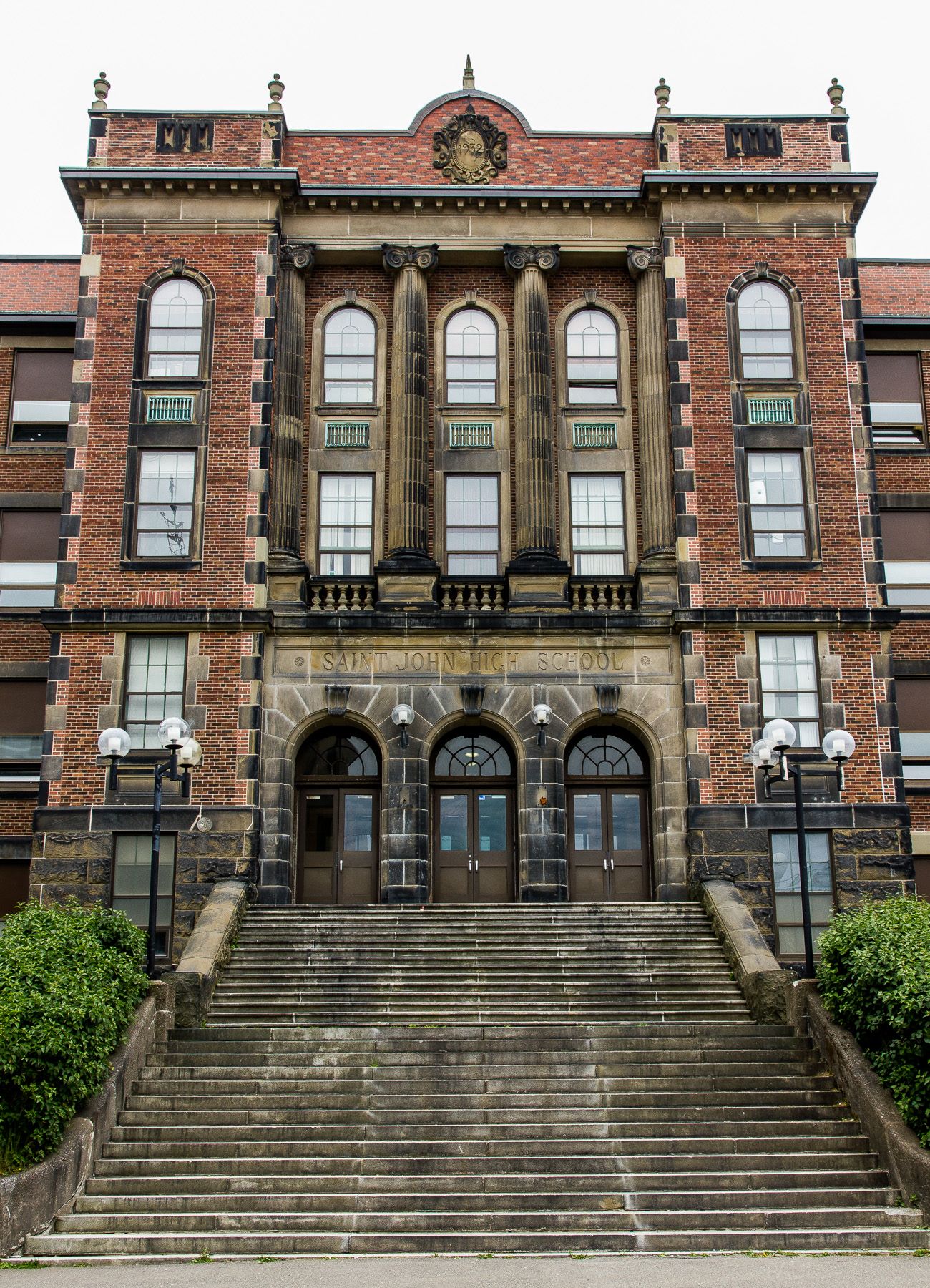 My high school's current building was built in the 1930's during the Great Depression, but even then, it seems that plain wasn't an option for Saint John. Inside this beautiful facade, visitors are greeted with a granite staircase and portraits of past principals. Saint John High School is actually Canada's first publicly funded school beginning as the Saint John Grammar School in 1805.
German Street almost feels like a tunnel with many tall trees overhead. Dozens of old heritage homes occupy small lots and fetch prices typically only seen in much larger cities.
The vacant Paramount Theatre doesn't look like much on the outside these days, but it was once an attraction that brought in people from all over Atlantic Canada to view events. Many have rallied to save the old theatre, going so far as to even create a documentary that aired on CBC. A business plan was created to make use of both theatre spaces inside as well as the lobby for a cafe. Sadly though, the $3.5 million needed to get the project started hasn't become available. The owner is on track to destroy this former jewel, and convert it into a parking lot. This is unconscionable to me given its potential.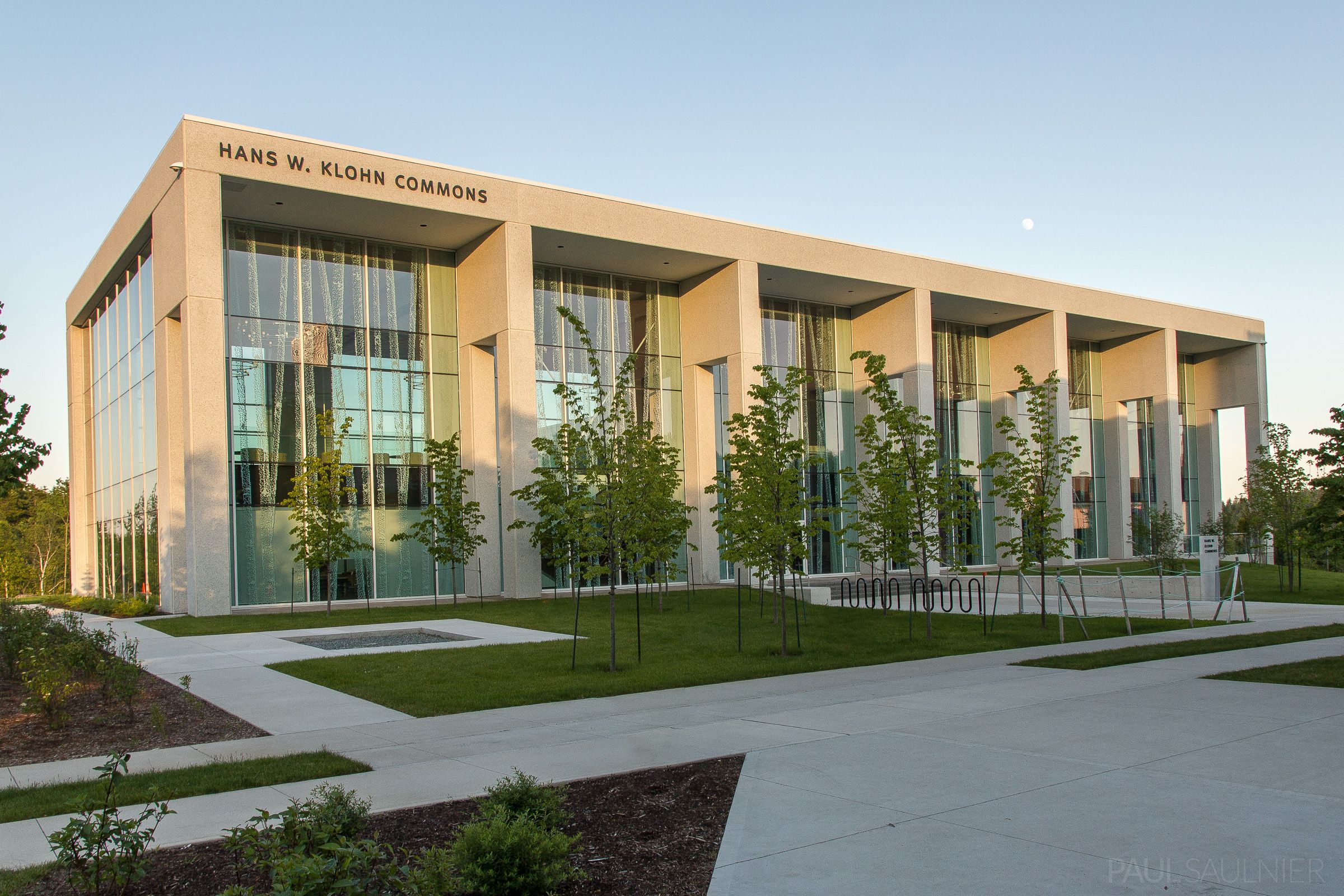 The new Hans W. Klohn Commons building at the University of New Brunswick in Saint John is one of the newest additions to the city's roster of architecturally significant buildings. Its design proves that there are still some community leaders around that care about beauty in addition to function. I only hope it is a sign of things to come.
I hope you've enjoyed my brief tour of the city.
GET YOUR EMAIL UPDATES
Sign up, and I'll let you know when I make a new blog post. Your information will not be shared with any other party, or used for any purpose other than telling you about my new blog posts.