In this last post for my 2013 trip to France, I share the beautiful sights of Paris at night. If you haven't already, check out my earlier three posts of Nice, Poitiers, and Paris (daytime).

A man exits a flower shop. Many stores are open quite late and do quite well with many people within walking distance.
In many neighbourhoods, dozens of restaurants line the streets. Almost all of them offer space to sit on the sidewalk for fresh air or casual people watching.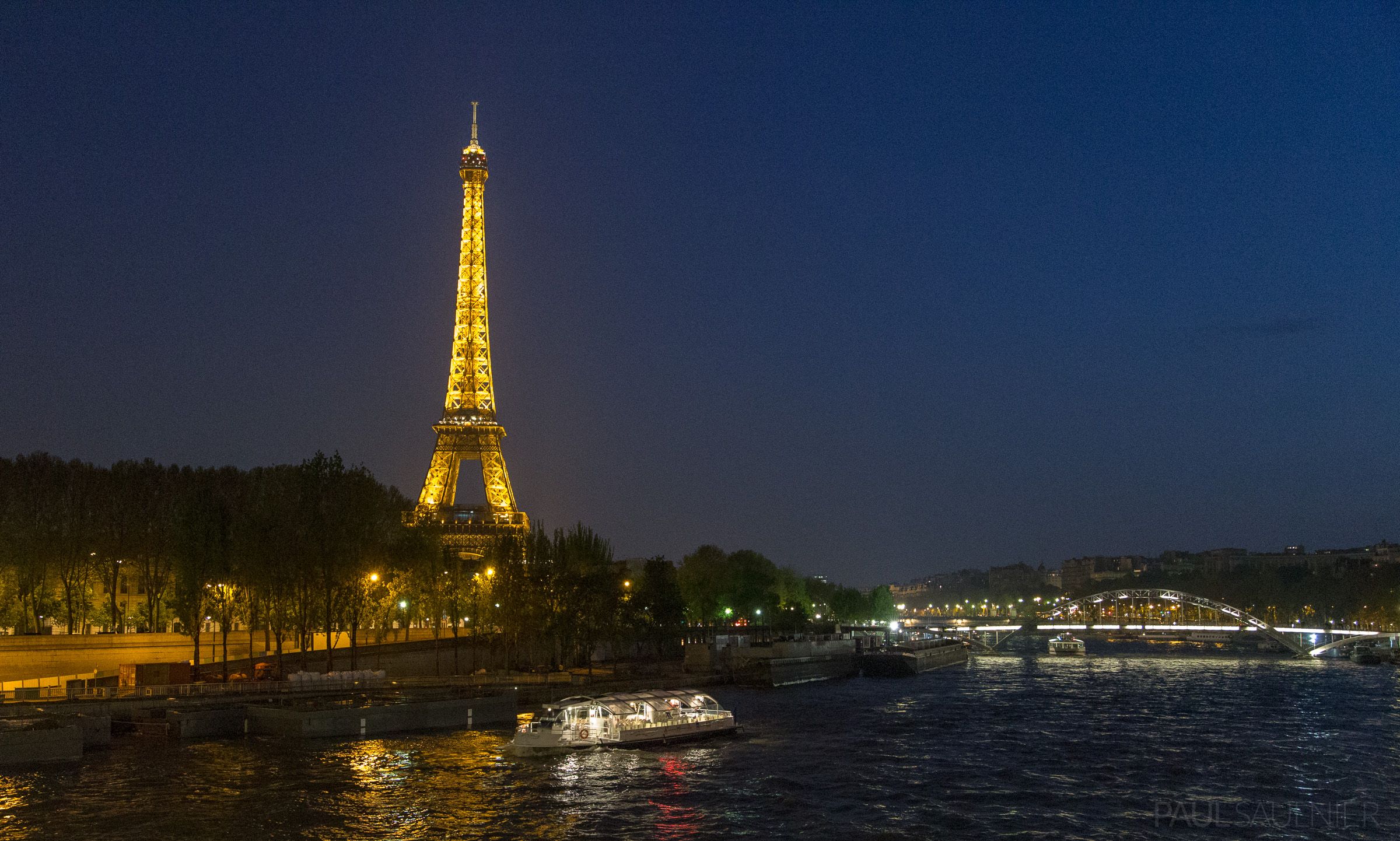 The Eiffel Tower, which is impressive and enchanting day or night, sparkles with thousands of lights for a few minutes at the top of the hour. Many people will wait at lookout spots just to watch the show.
One must wonder, how would the sights of Paris and colourful lights influence one's childhood?
Many businesses in North America have abandoned neon lighting over the years, but it's still very much the rage in Paris. This restaurant is impressive on it's own, but the colourful lights give it a different character.
The tree lined sidewalks and street lights give this neighbourhood a beautiful atmosphere.
Even side streets can be lively.
The Pont de l'Alma tunnel is the site where Princess Diana was fatally injured.
This concludes my series of posts from France in 2013.
GET YOUR EMAIL UPDATES
Sign up, and I'll let you know when I make a new blog post. Your information will not be shared with any other party, or used for any purpose other than telling you about my new blog posts.